The gems that Mother Earth naturally produces are as beautiful as they are healing.
We intuitively source unique, one-of-a-kind, all natural crystals from around the world to positively energise your mind, body and home.
When you contact a psychic, you might be overwhelmed by the different types of readings that they offer. Getting a general idea about the basics of each reading will help make your session with a psychic much more enjoyable.
A tarot card reading is one of the most popular types of psychic readings. During a tarot card reading, the psychic will ask you to focus your energy into the cards. The cards that come out and the position that they fall in will both affect your reading. The modern tarot cards that most psychics use are typically composed of twenty-two major arcana cards and fifty-six minor arcana cards.
If you request an astrology reading, the psychic will use your date of birth to let you know the direction that your life is headed in. This type of reading gains its predictions from the placement of the planets and the stars. There are several different types of astrology that an astrologer can use. These types include Chinese astrology, Western astrology and Indian astrology.
Numerology is another type of psychic reading that utilises birth dates. A psychic will use the numbers related to your date of birth to come up with a number that can be associated with your type of personality. For example, a person with the number seven is controlled by Neptune and has an idealistic type of character.
A palm reading is another popular type of psychic reading. The psychic will be able to look at a client's palms and tell a lot about their personality. They will use the shape of the hands, the lines on the hands and the person's fingers to give an accurate reading. The lines on the hand particularly show many aspects of the person's personality and their future destiny. The life line tells the length of your life, the head line provides insight into your type of personality and the heart line can give clues about your love life. The other lines include the fate line, health line, fame line, money line, marriage line, sex line, spirit line, travel line and luck line. A palm reader can read the special markings on these lines as well as garner meaning from the length and depth of the lines.
Rune readings are an additional service that a psychic may offer. Runes have been around for thousands of years and have been shown to attain mystical characteristics. A rune reading consists of twenty-four runes laid out in a spread. There are different types of spreads including the traditional spread of three that represents the past, present and future. The materials that the runes are made out of affects the reading as well. Ceramic, stone, wood and gold runes are each used to answer different life questions.
An aura reading can also be conducted when you visit a psychic. This type of reading involves the interpretation of the aura that surrounds a person. An aura is a colour outline that emanates from the body and varies from person to person. Auras can be of different sizes, shapes and colours. A psychic that can read auras can see or sense a person's aura and give their interpretation of it.
If you are looking for specific advice or insight, you may wish to visit a psychic that only specialises in one or two areas. Some of the readings must be conducted face to face, but most can be distant readings that are done virtually or over the phone.
Whichever type of psychic reading you choose, you will be amazed at the insightful things that a psychic can tell you about your life xx
Crystal skulls have been used for energy and healing for thousands of years. The crystal skull is the symbol of life and it represents wisdom, communication, mind power, and knowledge.
They have powerful healing properties and they release an extreme amount of energy, providing protection and guidance in many ways that include, but are not limited to:
Provide incredible healing powers
Offer positive energy
Preventing negative emotions to penetrate your energy field
Protecting your aura
Alleviating dark emotions
Blocking and ill-will that was sent your way
Helping with your psychic development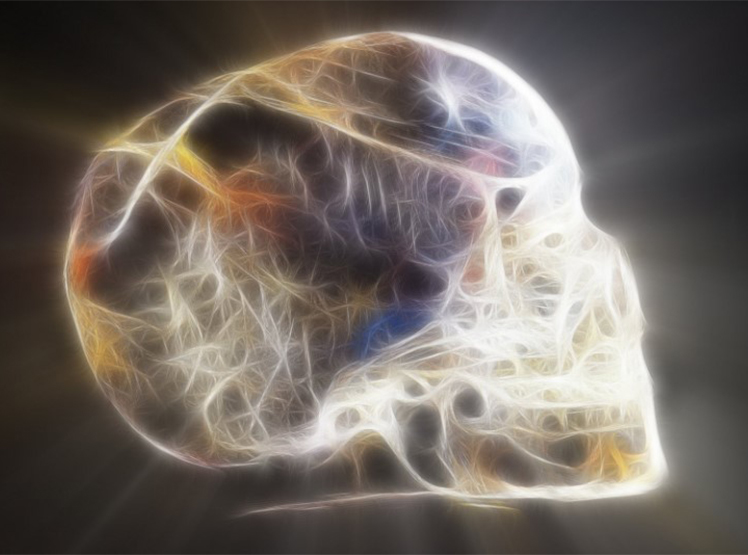 All-natural stones that grow deep within the earth have a tremendous amount of energy and innate healing powers. But when they are extracted, this energy and powers become dormant or get diminished.
When these stones are carved into skulls their energies are reawakened. Also, the bigger the crystal skull the more power and energy it stores. That is why, a crystal skull is not just a simple carved stone, but a powerful tool for intention, healing, consciousness, and energy.

The more you work with that crystal skull, the more energised and activated it becomes, and the more you can benefit from its huge amount of energy.
 Crystal Skulls for Healing & Manifesting
Gridding with Skulls
Using your crystal skull in a grid can amplify its energy. Try placing your skull as the centrepiece of your grid and add other crystals like clear quartz points in sacred geometry shapes along with any other crystal that enhances your intention for the grid.
Although meditation is a powerful way to use them when you are not meditating with them, think about using them as part of a crystal grid.
If you add more skulls to your collection, either big or small, a grid is a great way to utilize your collection, including the smaller ones.
Smaller skulls can be used in a grid, with a larger one in the centre to focus the energy.
If you feel drawn to create a specific collection of skulls, their energy can be powerful if you leave them set up as a grid when you are not using them to meditate.
You can make a grid entirely of quartz crystals or mix the various stones together, there are no rules to this, only your intention when you set up the grid.
I like to use crystal skulls that are made from a range of different stones, as they have other properties that make them useful for both doing meditation and for gridding.
Some of these crystals embody a very high vibration, and these high crystal energy stones are powerful to use, either in a grid or to meditate with.
Crystal skulls are extremely beneficial for any type of healing that you need. They keep you safe from unwanted energetic exchanges and shield you from negative energies surrounding you. A crystal skull is a powerful hold for healing, allowing abundant, positive energy to flow into your body and eliminate toxic, negative energy.
Crystal skulls and healing properties:
Clear quartz skull

 

- also known as the 'master healer', stimulates the immune system and balances out your entire body
Rose quartz skull

 

- provides comfort and calm during times of grief
Jasper skull

 

- also known as the 'supreme nurturer,' it empowers the spirit and supports you through times of stress
Amethyst skull

 

- helps with sleep problems, boosts hormone production, cleanses the blood, and relieves pain and stress

In the swirl of misconceptions, misunderstandings, and general confusion surrounding the fields of parapsychology and psychic activity, most people have no idea how to make distinctions between different types of psychic abilities. 
Wait a minute, you say, I didn't even know there were different types!  You're in the same boat as most everyone else who has a basic understanding of psychic reading and activity. Little does the general public know, it's not all tarot cards and psychic phone reading, there are sharply defined distinctions between everything from the obvious (tarot reading and telepathy) to the surprising (clairaudience, clairsentience, and clairvoyance).
First, let's discuss what defines psychic ability in the first place! Extra-sensory perception (ESP), prophecies of the future, and a sixth sense could all be defined under the blanket term psychic ability. But where does psychic ability come from? Actually, no one really knows, not even psychic readers. People who claim to have psychic abilities describe a sense of just having it without having any conception of how it got there. Most say that it is part of their regular consciousness, and that they simply know or feel things before, during, or after they happen despite being unable to explain how. Though parapsychology has been heavily criticized, scrutinized, and stigmatized, the truth is that as much evidence points towards its veracity as against it.
So what are some of the different types of psychic abilities?
To begin with, there is the art of channelling, which is defined as the ability to receive and transmit information from another external consciousness while in a decidedly altered state of mind. Though each incident varies in intensity and resulting activity, many share the same basic traits: a semi-trance-like state and the appearance of an outer entity expressing itself through the channeler. Many people have been able to obtain a psychic reading of another entity and consciously channel that entity but professional parapsychologists don't recommend trying it until you've been well-trained and prepared.
Three more (related) types of psychic ability are clairaudience, clairsentience, and clairvoyance. Clairaudience is generally defined as the ability to hear or sense sounds that cannot be perceived by a non-psychic person. Clairsentience is another type of extrasensory perception in that clairsentient people can sense past, present, or future events through sensing them, though non-clairsentient people cannot perceive them. Clairvoyance is a synonym for extrasensory perception of any knowledge or consciousness of an event outside of seeing, hearing, tasting, touching, or smelling it.
Divination is another often-misunderstood type of psychic ability. Divination is the act of making prophecies or predictions through the practice of occult arts. Contrary to popular belief, this is different from intuition which is defined as the ability to perceive or act based on just knowing that it's the right thing to do. Tarot Cards and tarot reading is a form of divination. Although the mainstream ideas of divination and intuition have been tweaked to seem like anyone can tap into this psychic energy field, the truth is that only a few people take the time to hone and develop their extrasensory perception skills.
What's the difference between psychometry and psychokinesis?
Well, psychometry is defined as the ability to glean information about an object by obtaining physical contact with the object. Good examples of this are seen in countless movies. Envision it: The hero touches a book and, upon contact, is filled with images of its previous user and the fate that befell him or her. Psychokinesis is the ability to move objects through willing it or thinking it.
The Elements Necessary To Develop Psychic Abilities 
All people are born with the capacity for psychic powers but only a few become psychic. There are two types of psychics: the natural born and those who are through practice are able to grow the powers within them. The natural born psychics are said to be the gifted as they have had a great amount of psychic powers since birth. On the other hand, those who are born with lesser amounts of psychic powers require heavy practice and understanding in order to grow. In other cases, psychics' abilities can be suddenly awakened by strong emotions or near-death experiences, which results in having great amounts of mental powers in an instant.
Here are some of the elements that can help a person to develop their psychic skills or abilities:
1. Understanding: Spiritual development requires time, patience and understanding. In order to develop your psychic ability, you must first understand its importance and purpose, having psychic powers also entails responsibilities; becoming a psychic means that you allow your mind and body to grow spiritually, set your goal into helping others, giving as precise information as possible and know that having a psychic ability is never to be abused.
2. Patience: Whether you're a natural born with psychic powers or not, you will only be able to develop your psychic ability with time, so don't rush, the spirits will guide you through your journey. It is best to find a psychic group in your community or online to guide you.
3. Focus: Focusing first on one ability is good, choose which ability you would like to develop. It is important that you believe in yourself while doing a reading. Psychics have different types of reading and will choose the most appropriate based on the client.
Choose your tool: Always have the proper tool(s) before conducting a reading.
 Tarot Cards are a divination tool that is used to gain insight and resolve issues regarding heath, relationships, career, and spirituality.

Numerology, from the word itself, uses numbers that correspond to each letter of the alphabet. With a mathematical formula, psychics use numerology to give past or future information on a person's life path.

 Astrology uses the celestial bodies such as the moon, sun, and planets to represent events that occur in a person's life.

A Crystal Ball can be used to aid in clairvoyance, Clairvoyance is a Greek word that means 'clear seeing' and is a psychic ability that goes beyond the five senses to receive or download information using only the mind.

Some other ways a psychic may perform a reading is through palm reading, cold reading, dream interpretation, among other methods
4. Practice: Becoming a skilful psychic requires a lot of practice, nobody becomes a professional in any field in just a few days! When practising your psychic ability keep in mind that what you're doing is good for someone, discard your doubts, no matter what your mind sees during a psychic reading take full trust in your ability.
Lastly, if you've just begun to learn how to develop your psychic powers, try some psychic ability tests first to know the scope and limit of your psychic powers. Psychic tests are available online and in a psychics' community.